Welcome to New Mexico Trophy Outfitters
New Mexico's Premier Big Game Trophy hunting. We offer guaranteed tags for all our hunts, no more trying to draw tags!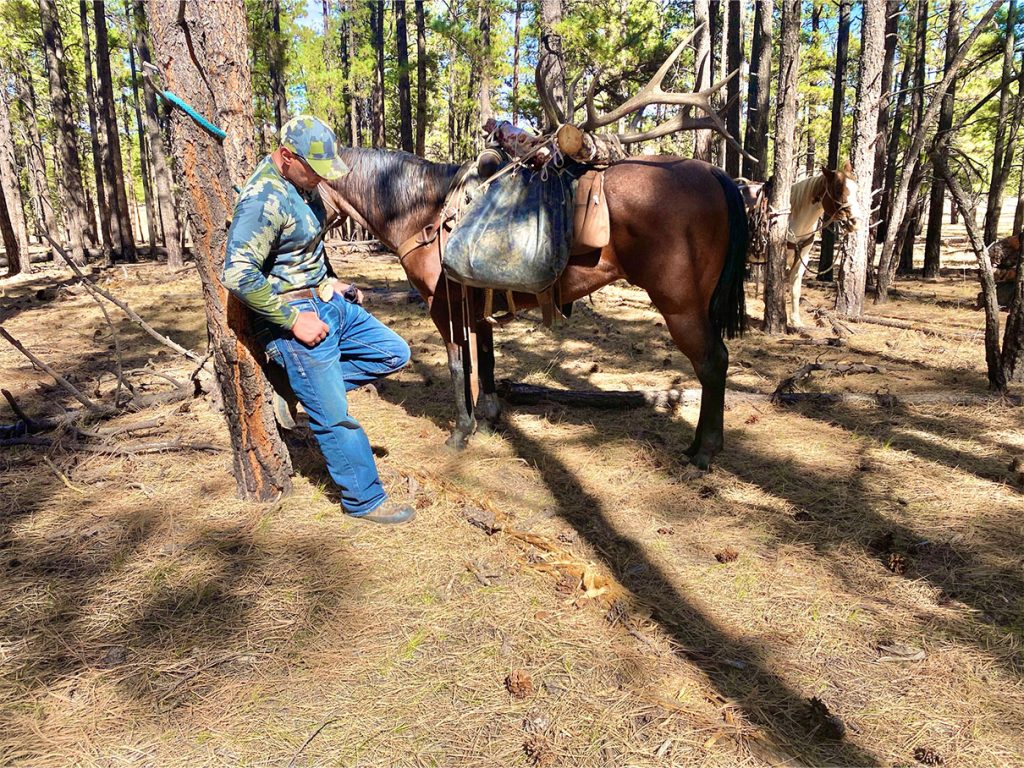 About Us
New Mexico Trophy Outfitters is a family-operated outfitting business located on the slopes of the Sangre De Cristo Mountains in Northern New Mexico. We offer Trophy Elk, Antelope, Deer, and Mountain Lion Hunts. We have worked hard to have exclusive hunting rights to tens of thousands of quality leased private land acres. This gives our clients great hunting opportunities at quality mature animals.
Lodging
We have worked hard to give our customers the very best in these rustic and custom lodges.
Our elk hunting lodges are surrounded by beautiful views, all while still having modern day amenities such as custom ceilings, T&G, and majestic yet elegant tiled main rooms and bathrooms. After a fulfilling day of hunting, return to your comfortable room, enjoy your favorite drink, and then satisfy your taste with our second to none dining. These Lodges honor our guests with a unique combination of warm hospitality, unspoiled privacy and comfort.
Our lodging is for 5 days & 6 nights for most hunts. 3 meals a day, and a meal on arrival and upon departure.
Accommodations dependent on number of hunters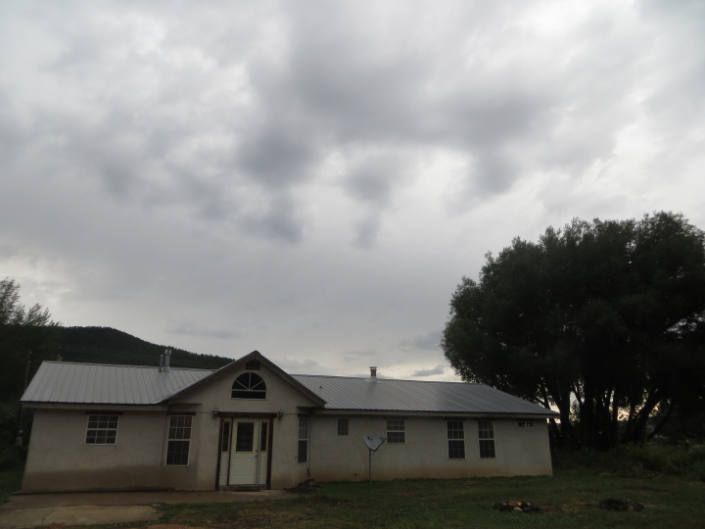 Exclusive Hunting Packages
All hunt packages includes tag, meals, lodging, 2×1 guide ( 1X1 on Premium Elk Hunts) , field care of the game and transportation while on the hunt.  We can conduct our hunts by 4×4's, ATV, spot and stalk, or calling in the game depending on hunt location and season.
New Mexico Trophy Outfitters Elk Hunt:
New Mexico Trophy Outfitters has the perfect recipe for Trophy Elk Hunts. Here in New Mexico we have mild winters, awesome genetics, quality ranches, and herd management making for the perfect hunting destination.